Contact AllyStone
Ally Stone knows exactly what it takes to win and to keep the unswerving loyalty of customers who recognize true value in stone products. It's not easy to grow to be a dominant supplier in stone industry. Our unchanged goal is to provide the highest value for our customers.
That is meant:
A first class quality
B competitive price
C advanced technology, experience, honesty
All of these development are backed by our solemn commitment to precise and professional service.
Phone:
0086-592-5027397
0086-592-5027398
Fax:
0086-592-5027523
0086-592-5027395
Monday - Friday:
8:30 am - 6:00 pm
Office Address:
Room 1504, No. 170 East Tapu Road, Siming District, Xiamen, China P.C.: 361008
Xiamen Factory Address:
No.32-50, Biyun Road, Stone Industrial Zone, Tong'an District, Xiamen, China P.C.: 361100
Shuitou Factory Address:
Panlong Stone Industrial Zone, Shuitou Town, Nan'an City, China P.C.: 362300
E-mail:
Company Name:
Xiamen Ally Stone Industrial Co.,Ltd.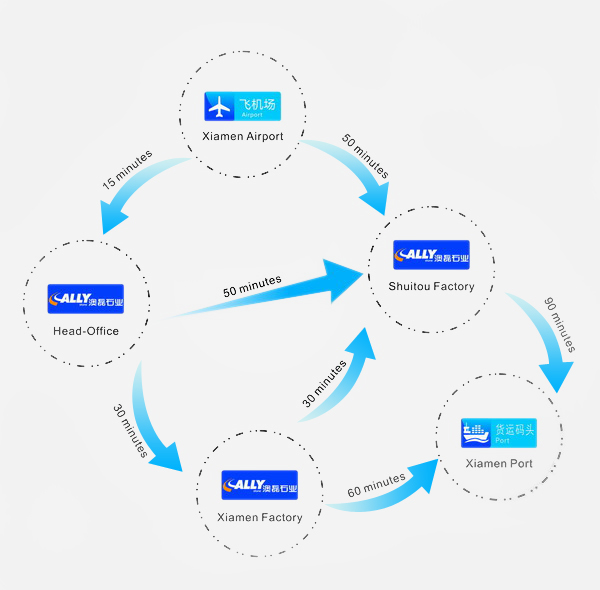 Contact Us
ADD :
Room 1504, No. 170, East Tapu Road, Siming District, Xiamen, China. P.C.:361008
Tel :
+86-592-5027397/5027398
Fax :
+86-592-5027523/5027395
E-mail :
info@allystone.cn